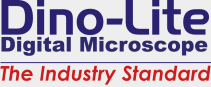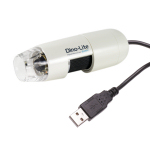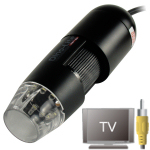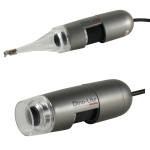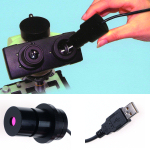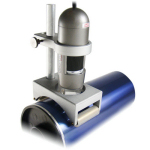 Introducing the Dino-Lite Digital Microscope from AnMo Electronics...
These compact devices are simple to use, totally portable and provide high resolution magnification with up to 500x optics and 5M pixel sensor resolution! The extensive product range offers solutions for a wide range of applications and all at very competitive prices. Used handheld or with one of the optional stands a Dino-Lite digital microscope provides a cost effective and highly flexible solution to detailed inspection.
Dino-Lite USB models offer USB2.0 computer connectivity and support both Windows and Mac systems. The included DinoCapture 2.0 software allows still images, real-time and time-lapsed video streams to be captured quickly and easily. Other functionality includes the ability to annotate captured images with text and graphics. Comprehensive measurement functionality is standard on all but the entry level models.
Dino-Lite TV, VGA and DVI models offer the same handheld flexibility but without the need for a computer. Connecting directly to a TV or monitor these are ideal for applications that do not require image capture but demand the very best in real-time performance. software.
Dino-Eye USB eyepiece cameras bring the power of Dino-Lite to your existing microscope or optical system. With a range of options to support most standard microscope and endoscope fittings a Dino-Eye allows you to utilise the DinoCapture 2.0 software features and advanced Dino-Lite imaging with your traditional microscope.
All these features make the Dino-Lite digital microscope range an ideal solution for:
Industrial Inspection (Electronics industry, materials failure analysis...)
Quality control (Print, textiles, goods inward departments...)
Biology (Botany, Entomology...)
Technical documentation and illustration
Education and learning
And many more applications...
As the master distributor for Dino-Lite in the UK and Ireland we supply the entire Dino-Lite range and can provide detailed advice on the most suitable model(s) for your particular application. Please see the official UK and Ireland Dino-Lite web portal for further details www.dinolite-uk.com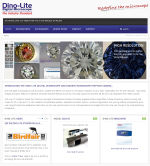 Visit the official Dino-Lite portal
for the UK and ROI